Specialised Experts in (White Ants)Termite Control, Termite Inspection, Termite Barrier, Termite Protection, Termite Removal, Termite Treatment Pre Construction Body Corporate in Melbourne, Ballarat and Geelong – Redknight Termite & Pest Control     
Call us now 1800 70 90 88 Camy 24/7/365.
Termidor
Termite chemical barrier system – Termidor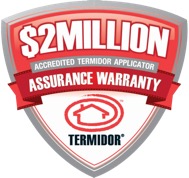 What is a chemical barrier treatment?
A chemical Barrier is a primary system to prevent Termites attacking your home. It involves digging a small trench around the perimeter of your home and drenching termiticide to the soil. Treating open soil and garden areas involves a process called Trench; Treat & Backfill treating soil under pavers will require the pavers to be lifted not unless they are concreted down.
Treating soil under concrete and tiles can be performed using 2 different methods:
Drill & Inject; or
Cutting and Re-capping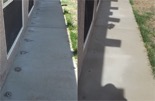 Drill and Inject
This method involves drilling holes every 200mm apart through the concrete/tiles and injecting a specific amount of termiticide in each hole. The holes are than resealed by either using a mortar mix or coloured plastic plugs. This method is not as effective as cutting and re-capping since the soil being treated is unseen. And twice as much termiticide is used compared to cutting and recapping.
Cutting and Re-Capping - the preferred method
This method involves cutting the concrete along the perimeter of the structure and then treating the soil using the Trench, Treat, Backfill method.  The concrete can be re-capped using new concrete or paver's. Using pavers will make the next treatment in 8 years much easier and off course less costly.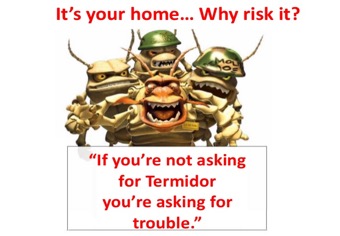 Which termiticide do you recommend?
We highly recommend Termidor
Termidor is costly though but highly effective. This is what we at Redknight use to protect our own home. Fipronil is the key ingredient in termidor and is the latest breakthrough in termite control. Termidor is A non repellent termiticide. When termites are foraging in the soil they come in contact with termidor which is odourless and unknowingly they then carry it back to their colony on their body.
Termidor® revolutionised termite control when it was launched onto the Australian market over 10 years ago. Since then, over 200,000 home owners enjoy peace of mind thanks to Termidor protecting one of their biggest assets. And all this without a single product failure.
Termidor is made in America and has protected over 4,000,000 homes there too.
The Advantage's of using Termidor®
→ Unique Transfer Effect™ for unequalled termite control
→ Fast Elimination of Termite activity
→ Long-term Residual Control 8 years minimum
→ Low Dose - Non-Repellent - Water Based
→ No effect on soil micro-organisms, earth worms and plants
→ Safe to use in all domestic and commercial situations - non toxic.
Did you know that HOME AND CONTENTS INSURANCE DOES NOT COVER YOU AGAINST A TERMITE INFESTATION OR THE DAMAGE THEY CAUSE!
Termidor® $2 Million Warranty
Termite-proof your home or business with Australia's leading termiticide for total peace of mind.
Termidor has been helping Australian home owners protect their assets for more than 10 years. Now the number one trusted brand for termite control in Australia has established a new level of confidence, security and peace of mind with the Termidor Assurance Warranty.
Offering cover for structural damage up to $2 million, it's just another example of Termidor's dedication to innovation and customer satisfaction.
Termites can eat away your home and eat into your business' profits, be sure you're covered.
Make application – online
To make application and terms and conditions, visit:www.termidor.com.au/warranty/terms .
For more information, please read the brochure….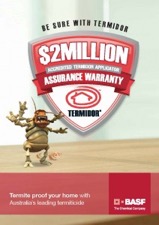 The Benefits of our Assurance Warranty
Total peace of mind
Covers structural damage up to $2 million
Termite protection that isn't covered by regular home insurance
10 Years of trust: leading industry innovation and performance
Ensures your Termidor application is authentic and not a generic copy
Regular inspections carried out by a trained, professional Accredited Termidor Applicator
Warranty certificate issued with each treatment*
Supported by BASF – the world's leading chemical company
Visitwww.termidor.com.au/warranty/terms for more information.
What is a repellent termiticide?
"All of the synthetic chemicals classified as "Repellent Termiticides" are pyrethroids. An example of this type of repellent termiticide is Bifenthrin.
"Repellent Termiticides" do not kill termites because the termites are able to detect the treatment in the soil. The termiticide only repels the termites. Termites are very persistent they will not stop trying to find a way in. All they need is a break of the size of the thickness of a credit card and there are in.
We at Redknight only use non repellent type highly effctive termiticides like Termidor.
If you're not asking for Termidor, you're asking for trouble. Insist on Termidor
Redknight is an accreditated termidor applicator.
Call us for a free quote 1800709088